SystemX innovates in the field of mechanical systems design through model reduction and multi-physics optimisation with the DCIDE (Dashboard for Collaborative Innovative DEcision) software platform and the ReCUR (CUR Regression) calculation module, developed with the support of Renault and ESI.
These complementary technological bricks support design teams of mechanical systems. It gives them access to an interactive, system design teams by collaborative and decentralised Man-Ma-chine Interface for the visualisation of results and the piloting of calculation infrastructures (DCIDE), and by offering them innovative model reduction methods (ReCUR). The combination of DCIDE and ReCUR makes it possible to drastically reduce calculation times, while maintaining exhaustive representativeness of simulation results.
This solution was used by Renault Group to find, in just a few computation iterations, the optimization of the body model of the Renault Talisman, instead of months to do so.
Jean-Patrick Brunet, Software & DevOps Architect, IRT System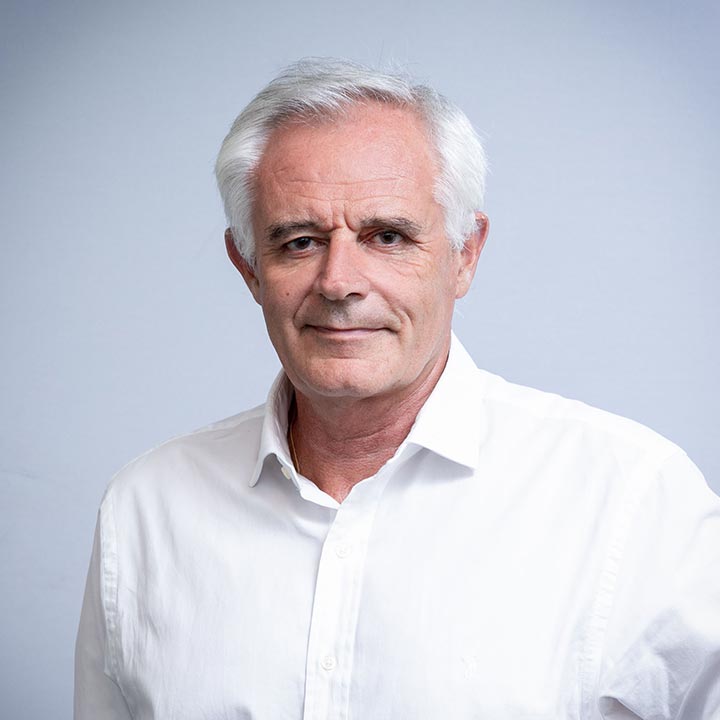 Eric LANDEL
Senior Consultant in the field of numerical simulation, leading expert in modelling and numerical simulation from 2011 to 2020
What does the DCIDE platform bring to the field of mechanical systems design?
The DCIDE platform enables fast and efficient parametric vehicle optimisation studies to be carried out, while integrating numerous variations (thickness of structures, nature of materials, etc.) and obtaining the best possible solution. At present, this objective is achievable, but within significant and binding deadlines. Thanks to the model reduction methods integrated in DCIDE, calculation times are reduced and combined with powerful visualisation tools.
What role did Renault Group play in its development?
As a partner of SystemX, Renault Group has invested in the development of the DCIDE platform by providing its industrial point of view on the problems and use cases to be resolved, and by contributing to the methodological development of the ReCUR model reduction method.
How do you project the evolution of this platform in the coming years?
The DCIDE platform is currently a demonstrator that allows the potential of model visualisation and reduction methods to be exploited in order to converge towards optimal solutions. Renault Group is pursuing methodological research work on the ReCUR platform in order to equip itself with an efficient industrial tool, at the same time as the design of the mechanical systems of its vehicles.
An extension of DCIDE's work within the AMC and iSC projects
The IRT SystemX Agile Margin of Design (AMC) project used DCIDE to accelerate the development of its SimArt platform (Simulation Architect Tool). Its ambition: to strengthen collaboration between all the players in the design chain of complex systems by means of a tool connected to the infrastructure and thus guarantee an optimal search for efficient solutions. The Collaborative System Engineering of Complex Systems (I(SC)2) project completes this collaborative platform by proposing new decision support functionalities for system architecture choice: visualisation of preference models for architecture evaluation and choice, functionality for comparing architecture scores, visualisation of the uncertainty of the parameters involved and the impact of its propagation.